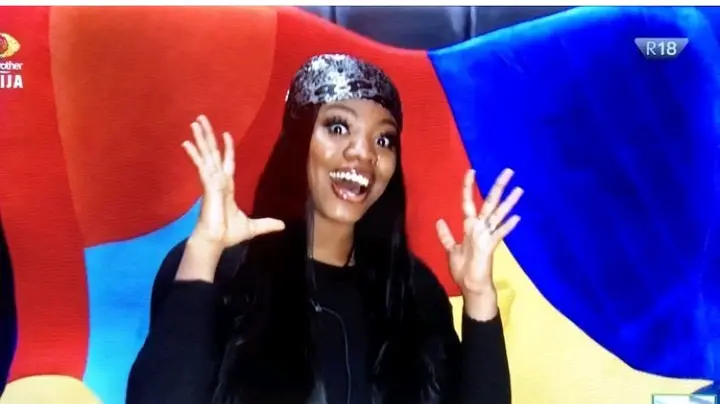 Angel revealed to big brother during her diary session, her opinion about the problems Emmanuel and Liquorose are having in their relationship.
She revealed this to Big Brother in the diary room after he decided to engage Angel in a conversation over the relationship problems in the house. Below is the conversation between Big brother and Angel;
Biggie: From my view or understanding, it seems like some relationships have an issue in the house. Talk to Biggie about the relationships.
Angel Smith: From my own little knowledge, Liquorose has finally opened or shined her eyes. Have stated before, many people's eyes are closed.
Well, I'm making an assumption, and I think Liquorose has noticed that Emmanuel is a playboy. I'm speaking from my own experience because Emmanuel is not a good boy.
He has requested for a date outside after the show and he always dances with me every Friday night, Jacuzzi's party.
Well, I'm glad that Liquorose eyes are now open, because she deserves somebody that loves her genuinely.
Would Angel accept his proposal to date him after the show?