Every candidate in an examination hall deserves to have studied really well in order to pass the examination. However, lack of proper preparation causes most of the failure we see today in our Society.
In order to ensure that things change, students preparing for examinations are therefore urged to study well before the examination commence. In a bid to do this, we've compiled questions from previous years so that students can study and get familiar with topics in the syllabus before the examination day.
The subjects we will be treating today is integrated science, among other subjects like social studies, English language, mathematics, basic technology and so on.
Below are some questions that have been treated in previous years, covering both section a and b of the subject integrated science.
I hope the questions are clear enough for you to study in the pictures.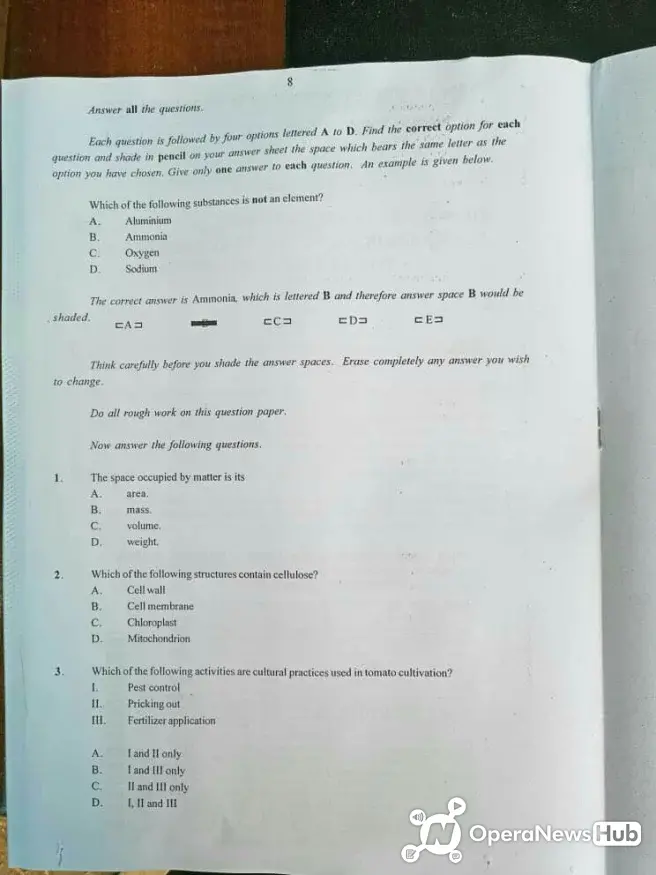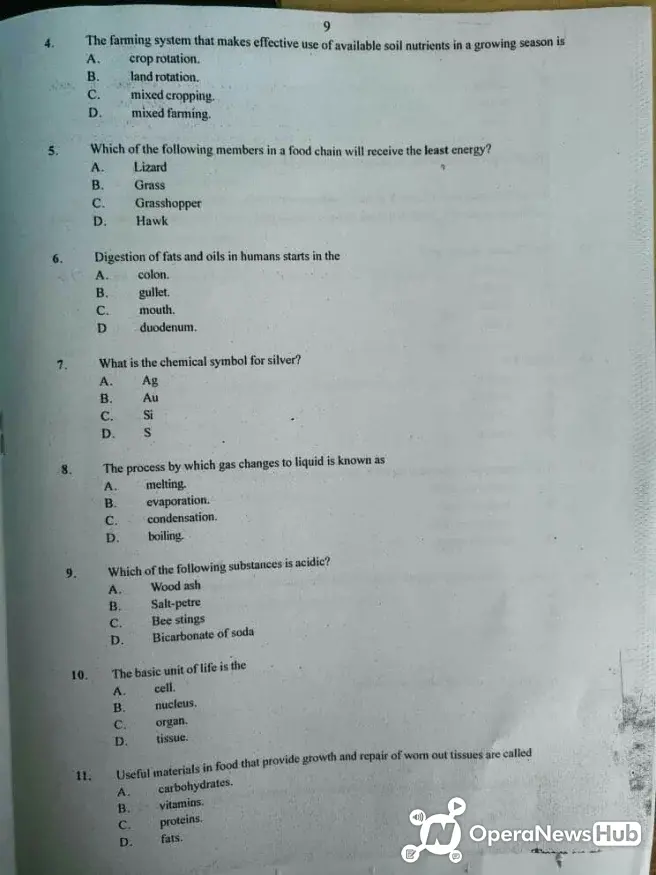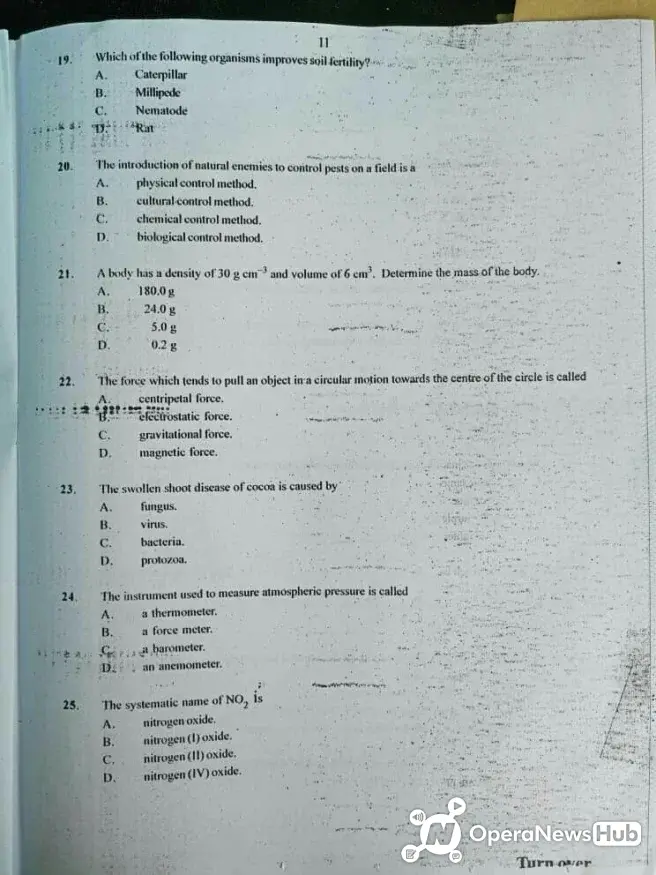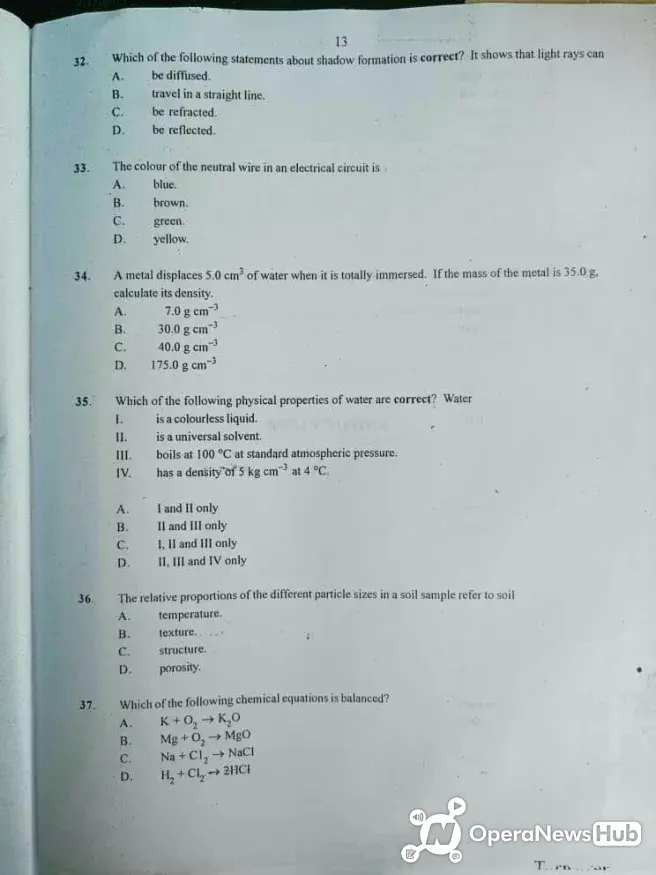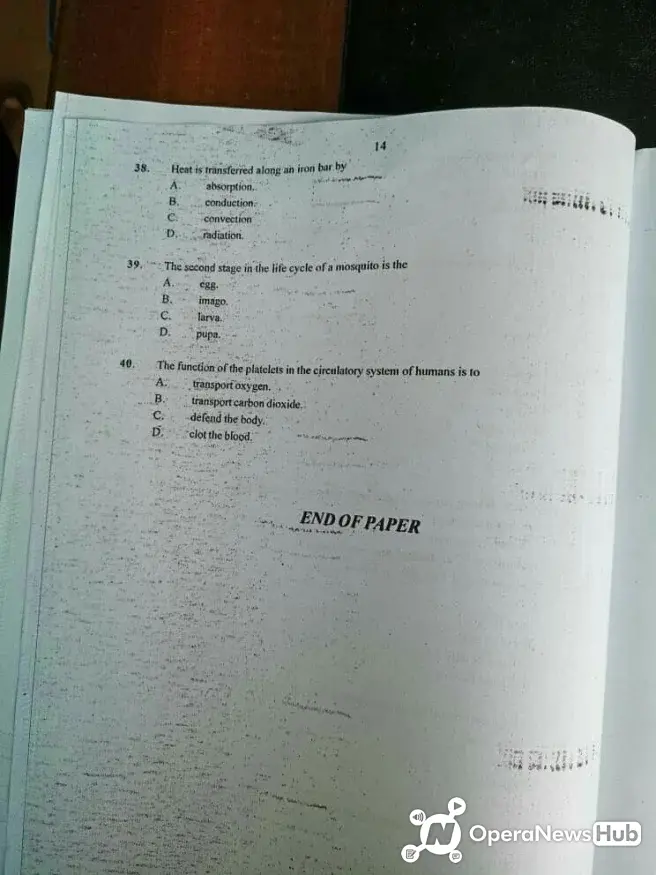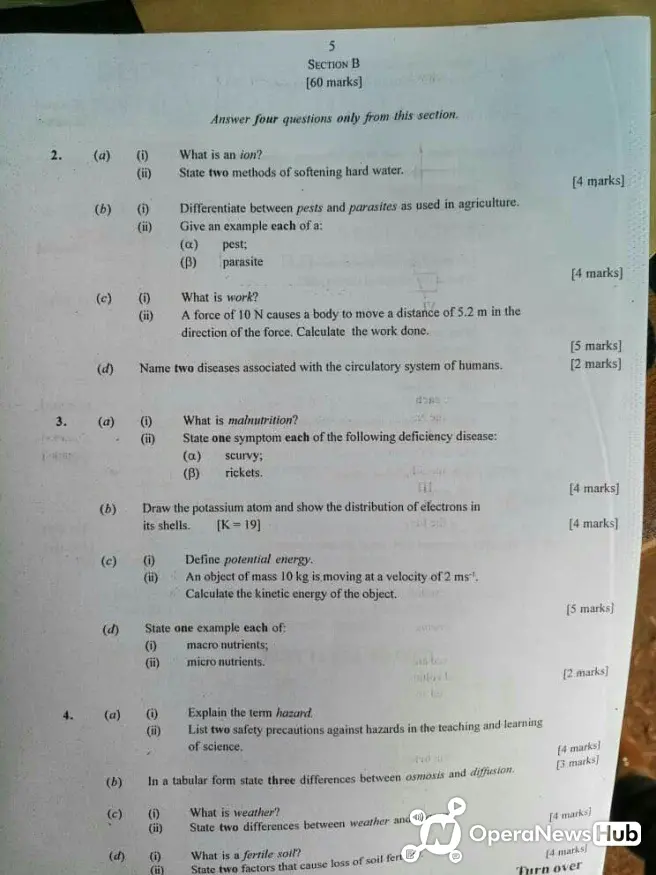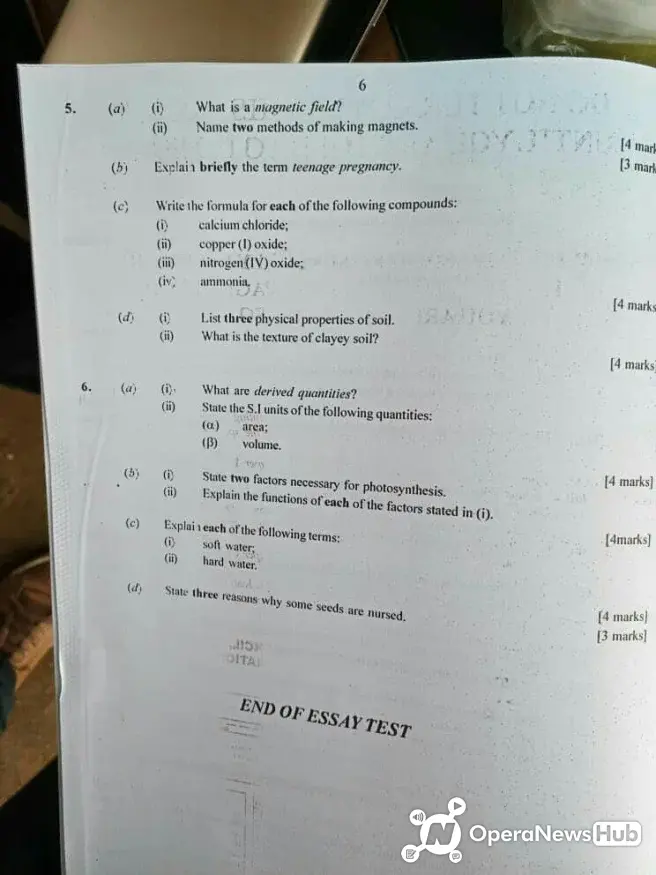 Don't forget to like and drop your comment in the comment section.
Do not forget to follow us for more trending updates