During a zoom meeting, a woman was caught making out with a man after she forgot to put off her system camera.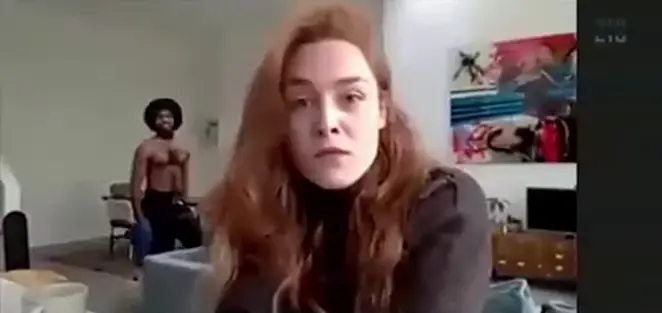 The woman who is from United State was first seen attending a meeting with her colleagues online, via the zoom app. Not long after, her husband arrived and she stood up to welcome him.
He was seen standing behind the woman and later pulled off his clothes, before he called his wife to join him.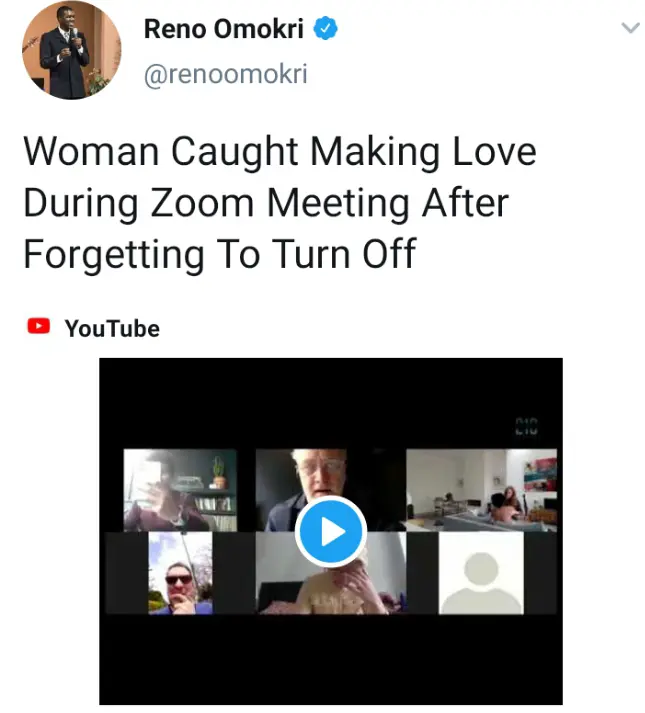 The meeting continued while the woman stood up to join her husband, within seconds, the two started clinging to each other. This reaction came as a surprise to other participants of the meeting.

However, few minutes later, she realized her mistake and quickly rushed to put her hand on the camera, in order to block it but it was already late.
People have seen everything going on between her and her husband.
After that incident, there has been a lot of reactions

Checkout some reactions below;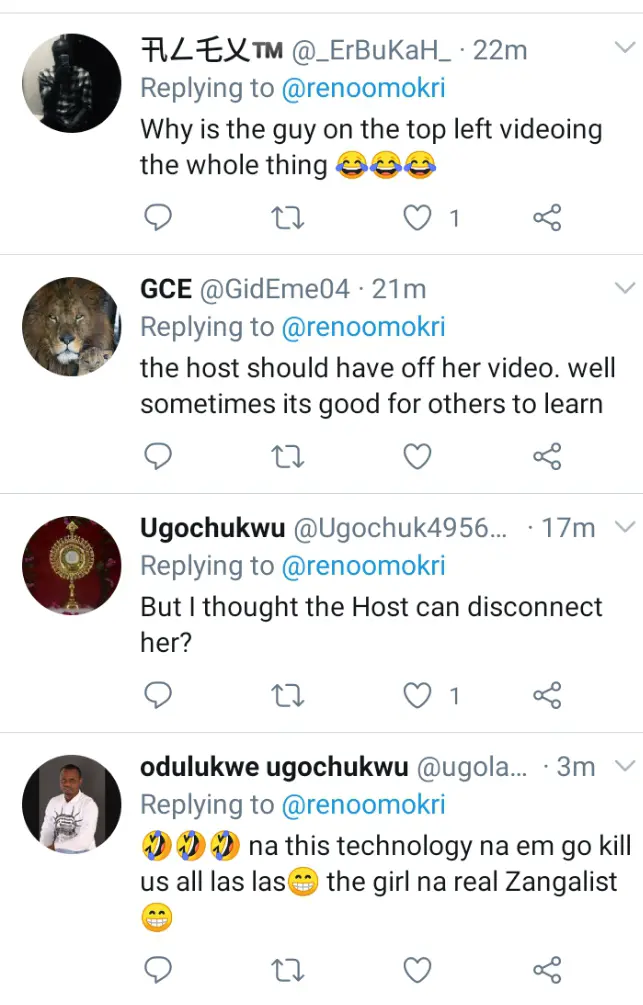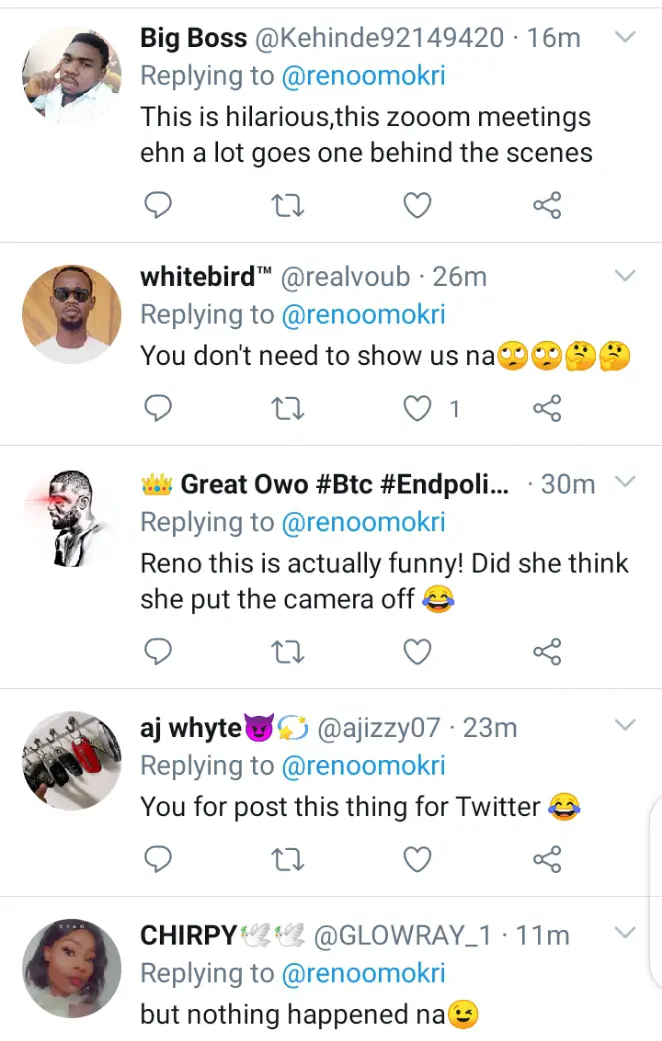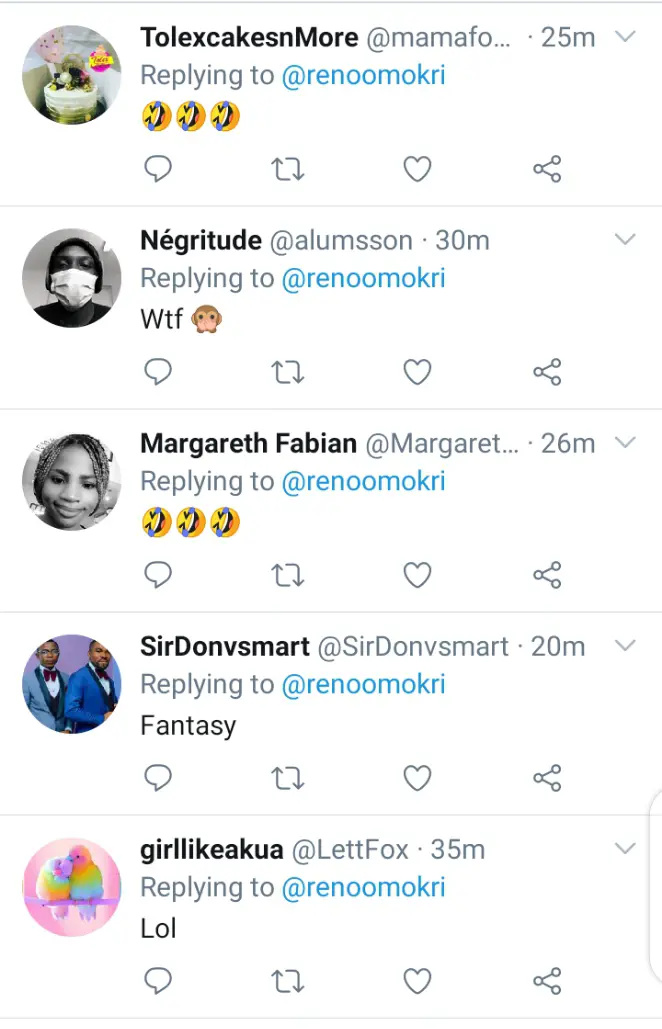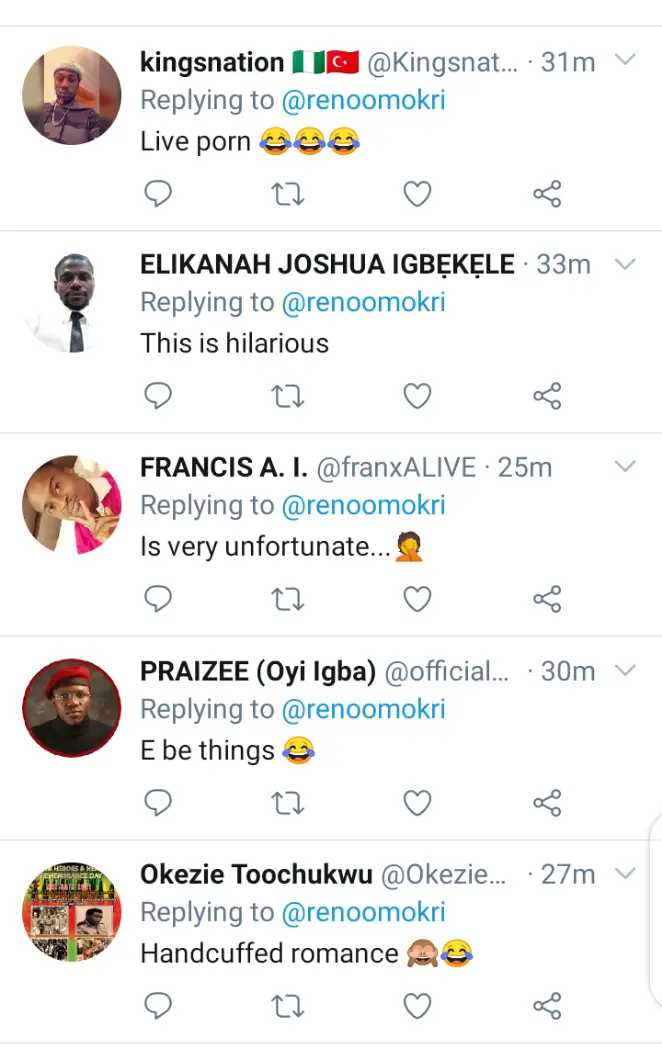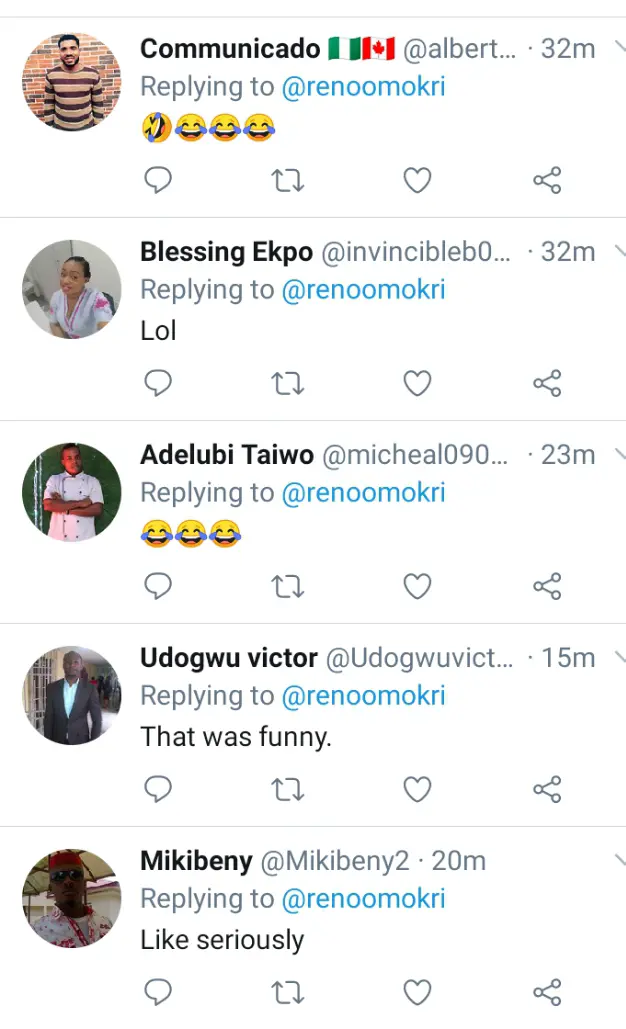 What do you think about this?